The AFX FX-39 DS Helmet: Versatility Extraordinaire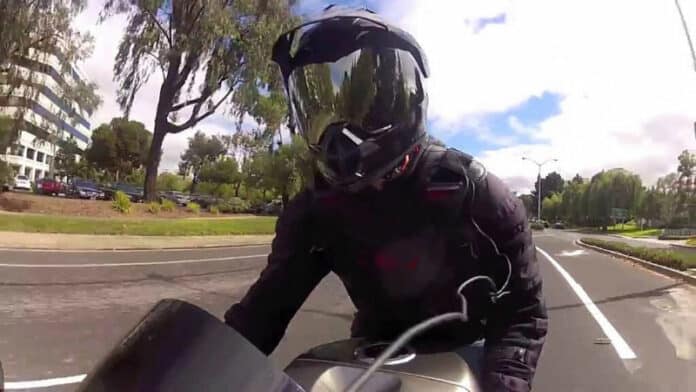 Over the last couple of years, the AFX Dual Sport helmet has generated a lot of discussion on dual sport and adventure touring Internet discussion forums.  The first model, the FX-37 was introduced in 2009 and was instantly praised for its build quality, styling, and for its affordability.  It appears that the new incarnation, the FX- 39, has retained these positive attributes.
Basically, the AFX DS is part of the new category of helmets that are extremely versatile and convertible.  Dual sport and adventure riders, by nature, are into a variety of terrains and conditions.  They ride on dirt, sand, fire-roads and pavement – often in the same day!  They need a helmet that is equally versatile.
AFX puts it this way, "For the ultimate in crossover convenience, the multi-position shield may be easily removed and the helmet may be used with just the visor, allowing for open-face riding or room for goggle use. Or the visor may be removed and just the shield can be used with the included side cover kit."  In its fully dressed variation, the helmet can be worn with the shield and visor in place. This is its true dual-sport incarnation.
With its composite poly-alloy shell, the FX-39 meets DOT and ECE-22.05 safety standards.  The helmet is available in sizes X-small to XX-large in a variety of solids, multis and camo designs.