The AGV S-4 Helmet: Premium Protection at a Reasonable Price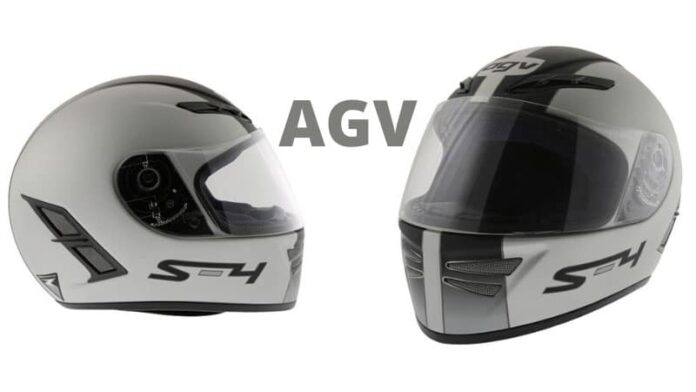 Finding a premium quality helmet at a reasonable price can be a daunting task.  Premium helmets usually carry a premium price tag.  In these tough times dropping $500 - $700 on a helmet may simply not be possible for most people.  However, putting your head in a substandard shell is just not a good idea. What if I told you that you can purchase a helmet that matches the safety performance of the top-tier helmets at a sub $200 price point?  Read on.
AGV introduced a helmet called the S-4 a couple of years ago and it is proving to be a good mid-priced alternative to the premium helmets.  The S-4's shell construction is ACF2 Kevlar, which is a definite step up from the polycarbonate construction of most helmets in a similar price-range.   With this shell construction, the S-4 has earned both DOT certification and the very impressive BSI 6658 TYPE A rating.  That BSI rating is one of the most respected in the world.
Here is something even more impressive: the S-4 received a 5-star rating on the new SHARP standard.  The British SHARP rating reflects the performance of each helmet model following a series of advanced laboratory tests and rates helmets from 1-5 stars.
Okay, we've established that the S-4 is an ultra-safe helmet, but if it is not comfortable, all that safety is for nothing.  I have worn a lot of helmets over the years made by virtually every major maker, so I think I have a good reference point on helmet fit and function.  I find the S-4 to have a very plush interior and a very secure fit.  The only place I find the padding to be a bit thin is in the very crown of the helmet.  The circumference and cheek padding is very supple and comfortable.  The full liner is removable for laundering.
Ventilation is also effective on the F-4 with dynamic intake and exhaust venting.  One note – the venting on the S-4 is not as adjustable as on some other helmets.   The shield system is of the quick release variety and I found its function to be straight-forward.
The styling of the S-4 is sleek and attractive.  The finish is a tasteful matte in several basic colors.  The motif that I like the most is the model with the twin stripes down the middle.  It has a retro-cool look to it.  There are also "Multi" variations with more complex graphics.
So there you have it - premium protection, comfort and style at a great price. Competition Accessories has these helmets starting at only $185.