The Alpinestars SP-2 Gloves: The Perfect Compromise?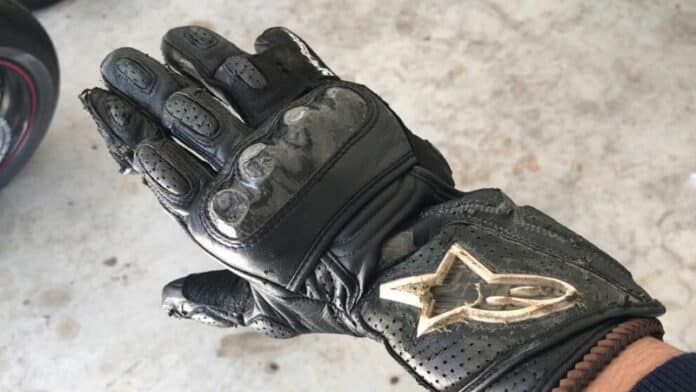 When you look at the sport-bike line of Alpinestars gloves, you have some serious choices to make.  You must ask yourself how much protection you need and what would be overkill.  Interestingly, my first two extended Alpinestars glove evaluations were with the two extremes of the company's sport line.  The first was the entry-level SP-3; the next was the ultra-premium and race-oriented GP Plus.  While the SP-3 was extremely comfortable, I always felt that its lack of any hard armor was a bit disconcerting.  On the other hand (but not at the same time…wink), the word "overkill" came to mind as I sampled the GP Plus.  It became clear that my riding style and level of aggressiveness placed my ideal glove somewhere between the two.
Enter the Alpinestars SP-2.  Theses gloves have the carbon fiber knuckle protection that I felt was missing in the SP-3 line.  However, they do not have the more rigid (and protective) carbon bits in the fingers that are featured in the GP Plus.  At a retail price of about $100, the SP-2 also splits the difference between the $190 GP Plus and the $70 SP-3.
I like the compromise that I have found in the SP-2.  They are substantially more protective than the SP-3.  The leather weight and the seam construction are especially elevated.  I also like the more substantial wrist closure.  Also, while they are definitely not constructed to the level of the GP Plus, they are more appropriate and comfortable for my sport and sport touring riding-style.
In the end, if you are a moderately aggressive sport rider, the SP-2 may be the ideal middle ground of the Alpinestars glove line.  They will be my primary riding glove for a while.  When I tried them, I felt like one of the three bears that found the bed that was "just right."
Specifications: