What Is a Liter Bike?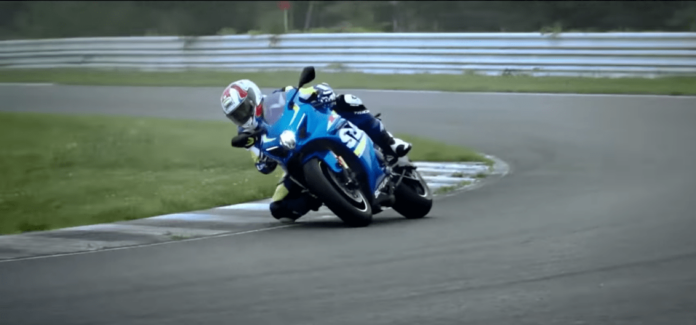 If you want speed for the road or the track, a literbike may be your best bet. These bikes are quite popular when it comes to speed. 
So what is a liter bike and what should you know about it?
Liter bikes are motorcycles with 1,000 cc engines with a liter of displacement. 1,000 cc is 1,000 milliliters and this is the equivalent of 1.0 liter. This is why it is called a liter bike. These bikes are ideal for racing because they reach insane speeds, but they also work well on the streets.
Liter bikes are not for beginners.
Actually, they are not for everybody, regardless of their experience with bikes, but they especially are not recommended for beginners. The bikes have specific features like traction control, ABS brakes, slide control, wheelie control, launch control, and several others that help maneuver and manage the ride to prevent mishaps after rolling the throttle.
We can't help but get drawn to flash and speed. It's gotta be in our blood somehow, don't you think? We love liter bikes the way others love Ferraris and Lamborghinis. Liter bikes can give you that thrill from all that speed and power. 
The naysayers argue that literbikes make the rider lazy since it doesn't take any effort to get to the desired speed. Some even hold that the bike has no other purpose than to be on a race track. Well, many literbike owners do just relegate the weekends for amateur racing, and just ride their regular 600 cc bikes on weekdays. 
Despite all that, literbikes are way popular. People who enjoy speed and the open road will definitely appreciate this bike.
Can Beginners Use Liter Bikes?
If you're a beginner, you must wonder if this bike is ideal for you. Many experts warn against going near liter bikes as a beginner, as it's pretty risky and newbies might find themselves dangerously biting off more than they can chew.
The reason this bike is folly for beginners is that it's a constant struggle to keep the bike straight. With this drawback, newbies will find it difficult to find their groove and get comfortable, making learning quite gnarly.
There is no way to truly enjoy riding a liter bike without the speed. It is why they were made. Being cautious and tentative will reduce the thrill.
How to Ride A Liter Bike Safely
There is a lot you can do to ride a liter bike safely and keep yourself from getting injured in an accident. These safety tips can help.
Take literbike training classes.
The first thing to do before riding your liter bike is taking training classes. Getting an expert coach will help you to understand the dynamics of the liter bike. When you learn how to properly control the bike, the work becomes a lot easier. The training does not have to last for a long time. If you are diligent, you should learn quickly.
Get safety gear.
Your safety gear is important for any type of bike riding. You must ensure that you do not ride a liter bike or any other kind of bike without safety gear.
Ensure that you have a helmet, elbow guards, jacket, chest protector, gloves, knee guards, boots, and spine guard. The list may seem endless, but they could save your life. Some come in sets so you can save time and money by buying them all in one go. 
Follow safety regulations.
Even though the bike allows you to reach insane speeds, do try not to off yourself in the process. Stay within speed limits as you get to know your bike and take all the time you need to understand it properly. Do this for at least six months. When you are sure that you understand the bike, then you can take it to isolated areas to enjoy the full speed.
If you're a beginner, practice patience with your starter bike and work your way up. You will get to that level of mastery and competence to ride like the wind (in the safe confines of a racetrack or a secluded enough space, of course). 
What Are The Cons of Liter Bikes?
Liter bikes are fun but attract lots of attention wherever the rider goes. It also has an aesthetically pleasing look that catches the eye. However, there are a lot of cons to owning this motorbike. 
Easy to Steal
Liter bikes get stolen a lot because they are easy to steal. They are stolen all the time even from locked garages. Users need to be extra cautious when locking it. they need to use a heavy chain as well as a disk lock to keep it in place else it could be stolen with ease.
However, locking it isn't easy because you may still need to find heavy and immovable objects to hold it in place when you park. 
Not an Easy Ride 
As mentioned earlier, liter bikes need a straight and wide road because it is difficult to keep them straight. It can run up to 200 mph, but what is the use of such speed in a city. People hardly surpass 100 mph with bikes in the city.
Costly
Liter bikes are expensive to purchase, and the running cost of bike ownership is higher than most. For one, it comes with high-performance tires and they cost up to $300 per set to replace. To enjoy the bike, you need to replace the tires every 2,000 miles. 
Aside from tires, you may also need to change the sprockets and chains when you replace the bike tires. You also need to pay insurance premiums because they are expensive for the bikes. It is expensive to buy the motorcycle and the maintenance isn't cheap either.
Uncomfortable
Many people don't know that liter bikes don't provide comfort. Their seats are thin and they have small screens. These bikes also have high pegs meaning that they can be uncomfortable for people above 5 feet.
When people ride, they could get back spasms, numb hands, and lower back pain after just thirty minutes. This doesn't seem like a problem if the rider is young. However, as a rider ages, it becomes more difficult to enjoy riding on the liter bike.
Speeding Tickets (!)
When you're going across the country with a liter bike, you may reach your destination faster. But you may have to stop more often. The police may also flag you down for the racket you'll tend to make, but it's probably the speed that'll get you pulled over. 
Why Are Liter Bikes Hard to Control?
Since liter bikes are lightweight, many people think they should be easy to control. This is not the case. They have too much speed and power and these features compromise handling greatly. 
Bigger bikes need longer wheelbases as well as conservative steering geometry. This construction goes a long way to improve stability. While it is supposed to improve stability, it fails to do this. Instead, the result may be more difficult turns and a bike that is more challenging to control.
Also, riding the bike at 100 to 200 miles per hour would mean less time to react or control the bike properly. This is why experts don't recommend that you ride while it's raining. The road would be more slippery and this could make it dangerous to ride on.
If you are going too fast, a speck of engine oil on the road can make you lose control. These things are hard to avoid with a liter bike so the rider should always be careful. Remember that you probably will not struggle with control when you ride at full speed alone. The bike is for speedy rides and it is weird when it goes slow. Since it is bulky, it makes you uncomfortable and this may also affect how well you react and control the bike.
When Do You Need to Get A Liter Bike?
Liter bikes are designed for speed on open roads and tracks. Presently, there is no other bike that offers such performance and speed as the liter bike.
Though these features can work against the rider in some situations, they are ideal for racing on the track. If you are a racer and you need a tough speed machine, a liter bike is the best option. Using it on the race track will give you a whole new experience!
In the hands of skilled and experienced riders, the liter bike is a star of the track. Aside from that, it helps improve skills if it is used responsibly on the track.
Liter bikes take a second to accelerate. It does not even need so much pressure on the wrist to accelerate. The bikes are insanely fast and this is why they are not ideal for beginners looking for their first bike. 
You may not even enjoy using a literbike to learn to ride bikes because you will be focused on trying to control it. It takes a lot of skill to control liter bikes even though you aren't riding fast. 
As a newbie, focus on something that has more control and less power. It allows you to understand the bile without the risk of crashing. Also, if you don't have any experience, you will not benefit much from a liter bike. It is built for serious enthusiasts with the skills to control the bike. It is also comfortable.
Final Thoughts
Liter bikes are lightweight bikes that are designed to go very fast. They have 1,000 cc engines and are mostly used for racing. While this bike can give the thrill of a lifetime due to its speed and performance, it is not ideal for beginners nor for the fainthearted.
Even those who are not properly trained are not advised to get liter bikes. It is better to get some training before using the bike. Also, be sure to buy safety equipment before using the bike. It may seem expensive, but it can save your life.