Why Do People Love Harley Davidson Motorcycles So Much?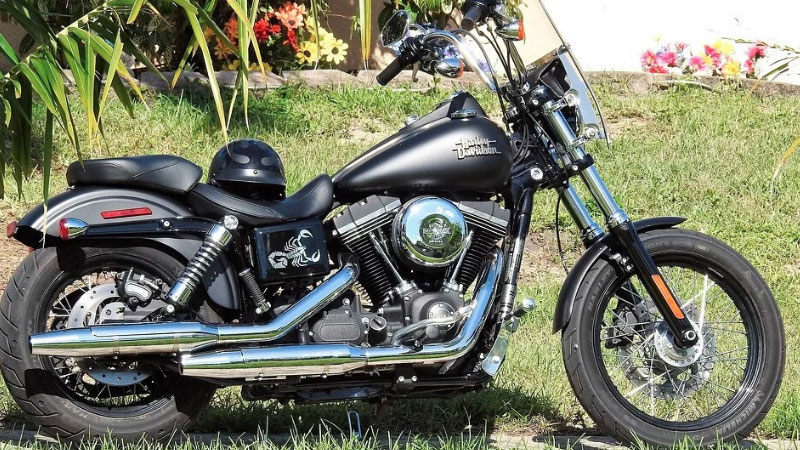 Ever wondered why everyone seems to be obsessed with the Harley Davidson motorcycles? Everyone—from the young to adults, beginners to experts—just wants to ride a Harley.
Some fans even go as far as tattooing the company's logo on their skin!
But what exactly is it that makes HD motorcycles the choice of many people while there are many more motorcycle brands out there making quality bikes?
In the following post, we'll discuss some of the most desirable aspects of the HD that make it a darling for masses.
Legacy
Probably the number one reason why most people prefer Harley motorcycles is the legacy so rounding the brand and its bikes.
The motorcycle brand has roots and history that's comparable to no other American motorcycle manufacturer.
Founded way back in 1903, the brand enjoys its place as the oldest, continuously operating motorcycle company in the United States. It has over 116 years of experience under its belt. This translates to over a century worth of establishing its name and reputation for the production of superior quality motorbikes.
Not to forget that this period also means 116 years of the earlier riders passing the Harley legacy from generation to generation. (If you're a Harley lover, maybe you should consider creating your own Harley legacy within your family?).
Clever marketing strategy
The brand has also worked hard to be able to enjoy the kind of popularity you see around them today. They practice a good marketing strategy that easily converts the would-be motorcyclists into Harley owners.
If you do your research today, you'll notice that the manufacturer has a number of retail stores in numerous shopping centers around the united states (they have also expressed plans of setting up even more stores).
Surprisingly, these stores aren't mainly focused on selling HD bikes or gear…slip into one store and you'll find t-shirts, shoes, teddy bears, bed sheets, blankets, etc.—all featuring the famous HD's bar-and-shield logo.
As we can all agree, the company's taste of offering a branded version of just anything is a good way to get under the skin of many motorcyclists out there.
The company also knows that most folks come to their brand before going to their bikes. They, therefore, figured out that by making themselves an omnipresent brand, by selling various branded items, they'd send a message to that would-be motorcyclists that HD is one of the go-to brands, if not the best.
Damn good strategy, right?
The sense of belonging
We can all agree that the feeling of belonging is one of the most important values in life. And this is another reason the HD motorbikes area darling for many.
When you get a Harley Davidson, you become part of the large (quite large) community of the Harley Davidson owners.
Having such a long success legacy, Harley Davidson boasts of one of the largest, most organized motorcycle owners groups in the US—the Harley Owners Groups (HOG).
The groups regular meet for events as well as celebrations, so you'll get involved in an acidity to keep you occupied on your weekends.
The HOGs offers to all their members not just a feeling of belonging but also great confidence and identity. And this further enhances the HD brand loyalty.
Believe you me; the HOG members spend over 30% more money on their bikes, gear, branded goods, etc. than other Harley Davidson owners.
The fact that these groups are widely spread across the country also means you can easily run into a fellow HD owner everywhere you travel and exchange some tips and stories.
The whole American Thing
Harley Davidson is America! Fact.
It's one of the great pillars of the American culture, alongside brands like Coca-Cola and McDonalds. This is another reason why Americans show too much love towards the brand.
It's no surprise that the EU targeted heavy motorcycles (Harley Davidsons) as well when they recently sought to punish the US via trade tariffs.
Remember, Harley Davidson motorcycles were the dominate models that assisted the U.S military and allies in the World Wars. Veterans, in particular, practice their patriotism by riding Harleys (and Harleys only).
A Harley-Davidson motorcycle elicits the same kind of feeling as that of a hot rod American muscle car rumbling by. It's pretty much the American version of the muscle car.
Customization at its best
Another good explanation of the incredible popularity HD motorcycle enjoy is due to the many customization options they come with.
Each Harley is designed to last for a really long period of time. This is partly because if a part of your bike breaks, even if you have an old Harley, your chances of getting a specially made replacement part is quite high.
This isn't something you're likely to enjoy if you own a different brand of motorcycle.
HD motorcycle owners usually have an easier, less stressful time repairing their motorcycles.
While still at it, there's no denying that all their bikes come in great styles, so getting a style of your preferences is also quite easy.
Harley Davidson works tirelessly to ensure they equip your bike with everything you could possibly ever wish for in your dream motorcycle.
Harleys are great touring machines.
Harleys are usually heavy motorcycles. This is one reason why it's the perfect touring bike for folks who like hitting the road every now and then.
Unlike the light bikes which can get throw off the road or beat you up at high speeds, Harleys are a different kind of motorcycles.
Their greater rake plus longer wheelbase ensures you enjoy unmatched solidity and stability on the roads, making it the ideal bike for crossing the country.
What's more, these bikes feature the V-twin motor which offers you stump-pulling torque which lets you stay in top gear and just roll on the throttle without bothering the speed or gear.
Isn't that the perfect way to explore the countryside?
If you combine the heavyweight nature and V twin motors of the Harleys, you've got yourself the most perfect two-wheel machine to make your tours real pleasure!
Good resale values
A motorcycle is quite a costly investment, and one thing that might worry you is whether the model you buy would have a good resale value the day you'll think about selling it.
In this case, you don't want a motorcycle that depreciates so fast that you'll be forced to resell it at a fraction of the initial cost.
Luckily, for Harley Davidson, the resale value is good when times to resell their bikes.
All their bikes tend to depreciate at a slower rate than most of their competitors. They hold their value so well that it'll still provide thousands of exciting miles of riding to the new owner.
If you're a keen observer, you might have noticed that some HD motorcycle owners go through multiple Harleys trying them out. This is so because they're able to sell their current bikes at good prices and invest in a new model.
Moreover, the HD bikes tend to appeal to collectors and enthusiasts. This means you can still sell your bike at a good price to these people long after its model has ended.
The use of HD motorcycles in the movies
Another thing that has surprisingly elevated the fan base of Harley Davidsons is their long and continued tradition of getting featured in some of the most popular bad boy, biker, rebel, etc., Hollywood films.
Some of these movies include Pulp Fiction, Ghost Rider, Terminator 2: Judgment Day, Rocky III, The Cannonball Run, RoboCop 2, to name but a few.
Watching these icons bikes being ridden by the silver screen superstars is probably is a pure thrill for would-be as well as experienced motorcyclists.
As you can easily guess, the would-be motorcyclist would only wish one thing at that moment—ride a Harley Davidson, just like the stars.
Wrap Up
There are many reasons why the American based Harley Davidson motorcycles enjoy such wild popularity in the US and all the other parts of the globe. In this post, we have just outlined some of the reasons why everyone wants to ride a Harley. These are just a few reasons and we believe that every Harley owner and fan has his/her owns specific reasons for loving these motorcycles.
Have you ever owned a Harley before? What are some of the reasons that make you obsessed with these motorcycles?