Zero Motorcycle Reviews: Best Models for Off-Road and Street Riding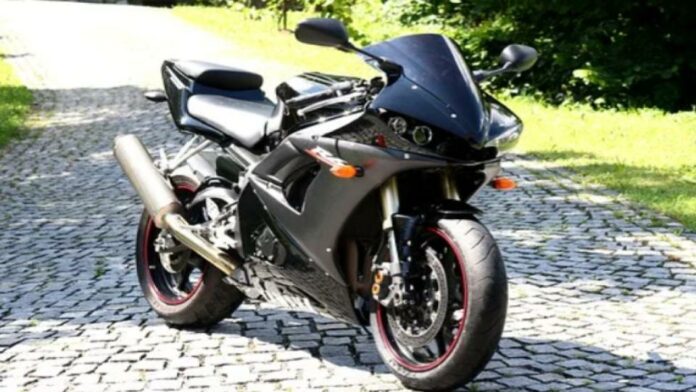 Zero motorcycles are considered the future of motorcycles. The manufacturers created an efficient, lightweight, and fun-to-ride electric bike that's kind to the environment. This was made possible by combining the best features of traditional motorcycles and breakthrough technology that doesn't run on fossil fuel and is kinder to the environment.
All Zero motorcycles are optimized to use the Z-Force electric power train and use a rigid aluminum frame that reduces its weight drastically. Each design is elegant and reduces the need for power train maintenance. All these excellent features come with an electric engine that does not require oil or gas. 
Read further for some exciting Zero Motorcycle reviews.
Top Pick
The best overall product in this lineup is the 2021 Zero S motorcycle. It offers affordability and other exciting features like an LCD screen and compatibility with a smartphone for customization. It is excellent for commuting.
Our Zero Motorcycle Reviews: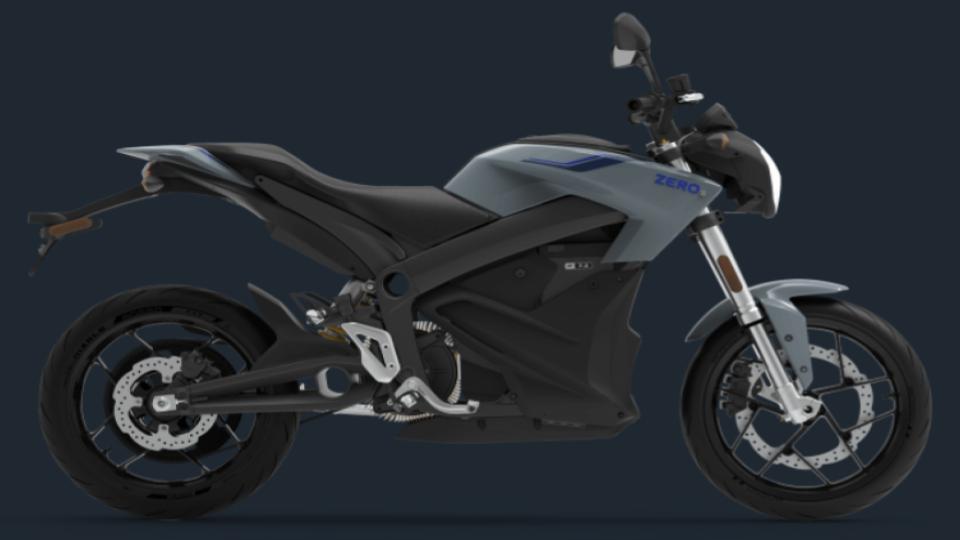 The Zero S model is perfect for riders who want an affordable electric vehicle for daily commutes. It offers a modest performance and produces zero emissions. This motorcycle produces around 46 horsepower and 78-Ib-ft of torque to give you 68 miles before the battery runs out. This model is a more affordable one in the Zero motorcycle line of 2021 with 14.4 kWh batteries. Zero S model has a 7.2 kWh battery capacity. This means that you may only have half the battery capacity compared to other models.
Even though this motorcycle lacks in some aspects when compared to the more expensive motorcycles, it makes up for it in other places. For instance, it has a Bosch Gen 9 ABS system. The model also comes with Pirelli Diablo Rosso II tires for a firmer grip while riding.
The motorcycle also boasts of a minimalist LCD dash that gives the rider some essential information. It usually shows the rider the power output, charge level, riding mode, and charge time. Also, riders can use the LCD to link their smartphones in case they intend to use the device as a secondary dash.
 Specs 
Power: 46 BHP

Engine: 7.2 kWh Battery

Torque: 78 lb-ft

Seat Height: 31.8 inches

Wet Weight: 313lbs
Pros
It is more affordable than many in the lineup

Delivers a decent performance despite reduced battery capacity

Comfortable
Cons
2. Zero SR — Best Mid Range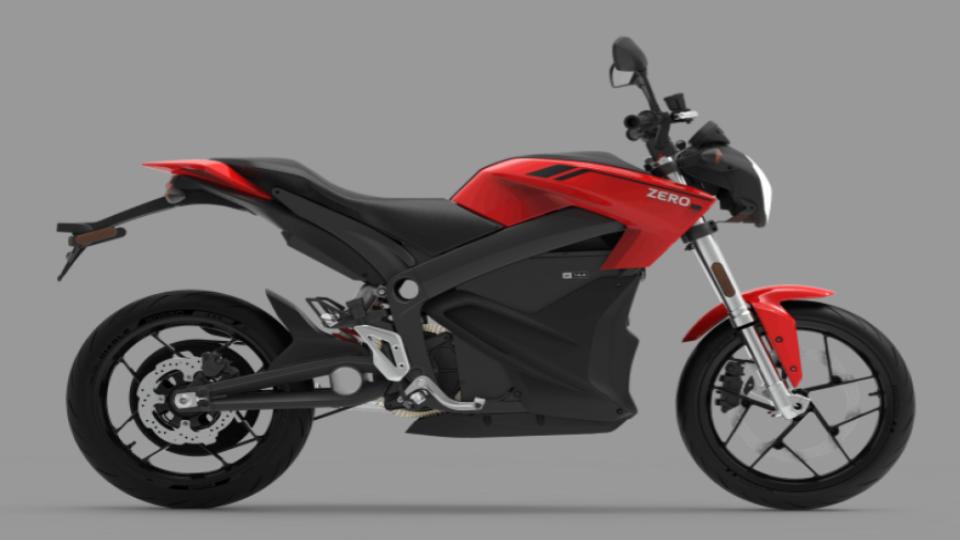 This motorcycle is an excellent blend between a low-end and high-end range among the 2021 model lineup of Zero. The motorcycle is cheaper than some other models and also offers features that make it stand out.
It is inbuilt with an impressive Z-Force motor that produces power without a hassle. Riders can get 116 ft-Ib, and it boasts an efficient design. The Zero SR model only requires slight air cooling. For massive acceleration, roll on the throttle and to channel the energy to the battery, roll off the throttle.
Also, this motorcycle does not require complicated, expensive, or heavy liquid cooling. It doesn't require routine maintenance either. It is considered one of the most powerful, efficient, and compact brushless motors. 
It also has an LCD screen to display the information riders need, like the state of charge, speed, power output, projected recharge time, selected riding, and profile. You can also sync the screen with your smartphone to make it a customizable dash or for a detailed ride status.
It is built with a Bosch anti-lock brake system that optimizes deceleration immediately after you hit your brakes. The braking system is activated by levers that can be easily adjusted for enhanced ergonomics. The rider can also switch ABS off or on.
Specs 
Power: 70 BHP

Engine: 14.4 kWh Battery

Wet Weight: 414lbs

Torque: 116 lb-ft

Seat Height: 31.8 inches
Pros
Doesn't require maintenance

Affordable

Efficient design
Cons
Heavier than others in the lineup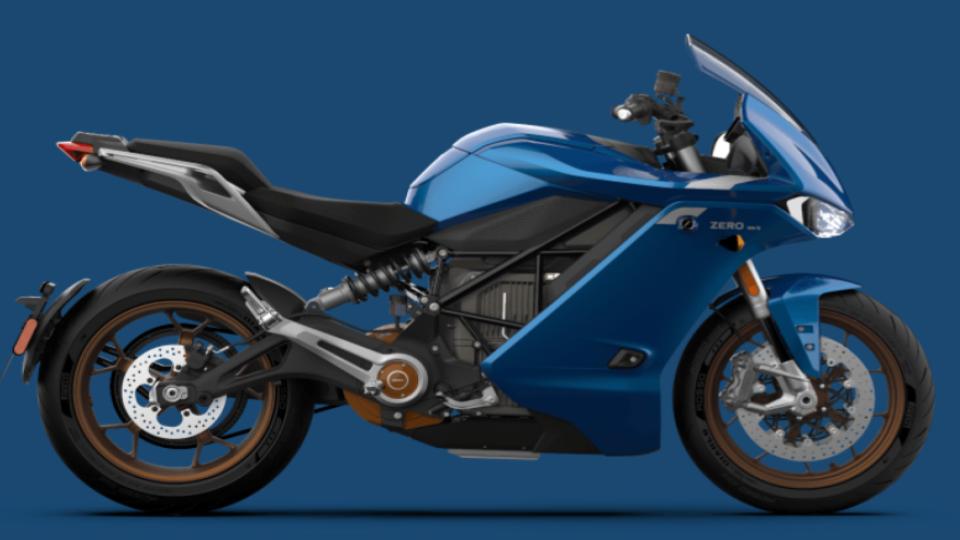 This motorcycle comes in both standard and premium configurations. The standard version offers 124 mph top speed with a peak torque of 140 lb-ft. It also has a 200-mile range. The premium version comes with a shorter charge time and extra equipment. However, they are essentially the same when it comes to their other features. 
This motorcycle is also known as the EV Streetfighter like its counterpart the SR/F model. The SR/R is an excellent sport-touring version of the SR/F model. However, it is the second most expensive motorcycle in the 2021 lineup. 
It does not have a clutch, gearbox, or clutch lever. Also, the battery and other parts are air-cooled. This includes the brushless permanent magnet Z-Force motor. The automated control systems of the motorcycle have thermal protection built into them. Also, it sports a Cypher III LCD display that is both configurable and colorful. This display shows heat levels for the battery and motor.
Specs 
Power: 110 BHP

Engine: 14.4 kWh Battery

Torque: 140 lb-ft at the crank

Seat Height: 31 inches

Wet Weight: 505 lbs
Pros
Shorter charge time in the premium version

Comfortable to ride

Excellent battery power
Cons
More expensive than most in the line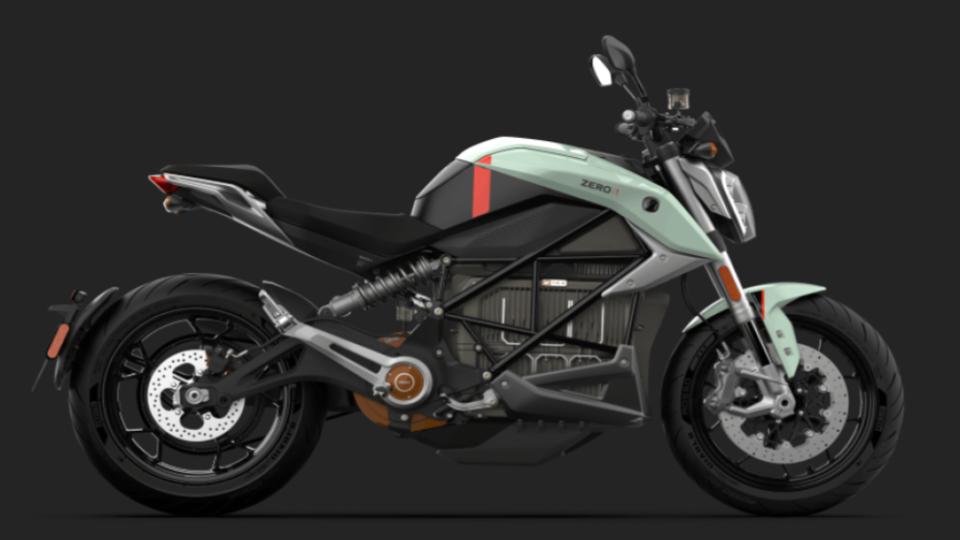 This SR/F model has been available for a few years now. Some riders consider it one of the most impressive electric motorcycles on the market. It offers a good range, a fantastic performance, top-of-the-line tech features, and excellent naked motorcycle styling. Naturally, these features also make the bike considerably more expensive.
The 2021 model of the Zero SR/F stands out among others in the 2021 lineup. It is essential a naked version of the SR/S street motorcycle. It comes with industry-leading features for the price. 
It also comes in premium and standard forms. The standard version features 140 lb-ft of torque, a top speed of 124 mph, and a power tank with a 200-mile range. The premium model is different as it has a lower charge time and some extra equipment. However, it is not so different from the standard version. 
The electric motor is powered by 14.4 kWh Z-Force Li-Ion batteries. This gives riders a decent range of 99 miles on the highways and 161 miles around the city. The charge needed for this is a 1.8-hour charge at 6kW rapid charge stations. With an EVSE cord, this would be an 8.5 hour charge time.
This model also comes with other cool features like BOSCH Motorcycle Stability Control and multiple ride modes. The former is ideal when the motorcycle produces around 140 Ib-ft of torque. The premium model comes with so many extras like heated grips, a full-color LCD display, and cruise control.
Specs 
Power: 110 BHP

Engine: 14.4 kWh Battery

Torque: 140 lb-ft at the crank

Seat Height: 31 inches

Wet Weight: 485 lbs
Pros
Top of the line features

Beautifully styled

Offers a fast charge
Cons
It is a lot heavier than most in the lineup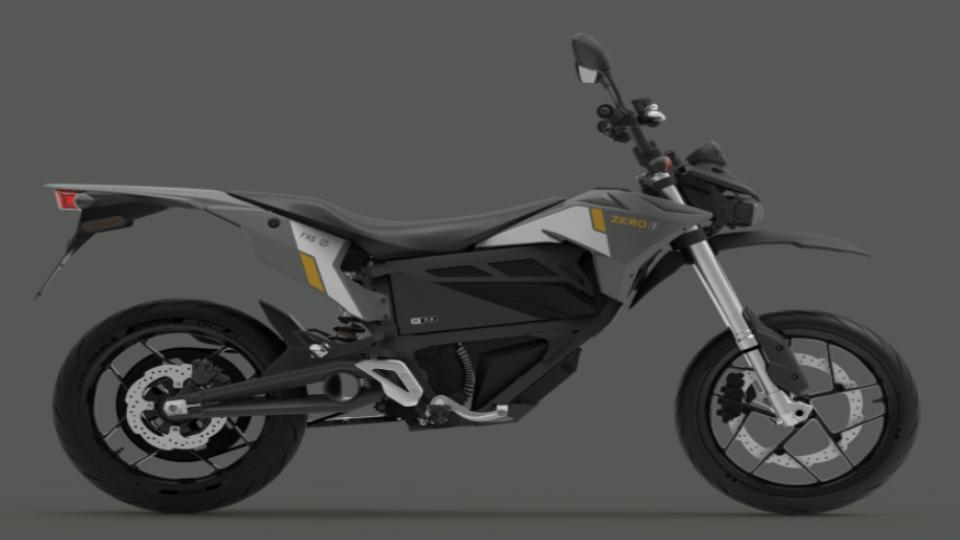 This motorcycle is an update of the Zero DS model. It brings some fun to the lineup. The motorcycle is suitable for urban commuting and street riding. It is slightly different from most in the others in Zero's roster. It is a street-focused model of the dual-sport version. It comes with dual-sport styling and everything else a ride would expect from a street-focused and well-crafted machine. It offers two different battery configurations. The configurations in this model are ZF3.6 and ZF7.2. 
But if you want a long-distance motorcycle, this model should not be on your list. This battery power may not be suitable for it. However, if you just need a motorcycle to and from work with more style, then this is an excellent option to consider. The 3.5kWh model gives you an 80km or 50 miles riding distance. Its top speed is 85 mph, and the electric motor produces 78 Ib-ft of torque and 27 horsepower. 
The 7.2 kWh model offers double these numbers and maintains the same power and top speed figures. However, there is a way to modify this motorcycle for longer trips. 
If you choose the 3.6 kWh model and you want to increase the range, you can switch batteries. Zero built the batteries modular. This means that the rider can drop another battery when the first one goes off to double the riding distance. 
Specs 
Power: 27 BHP

Engine: 7.2 kWh / 3.6 kWh Battery

Wet Weight: 251 lb (142 kg)

Seat Height: 32.9 inches
Pros
Lighter than most in the lineup

Comes with an easily removable battery to add more ride time

Stylish design
Cons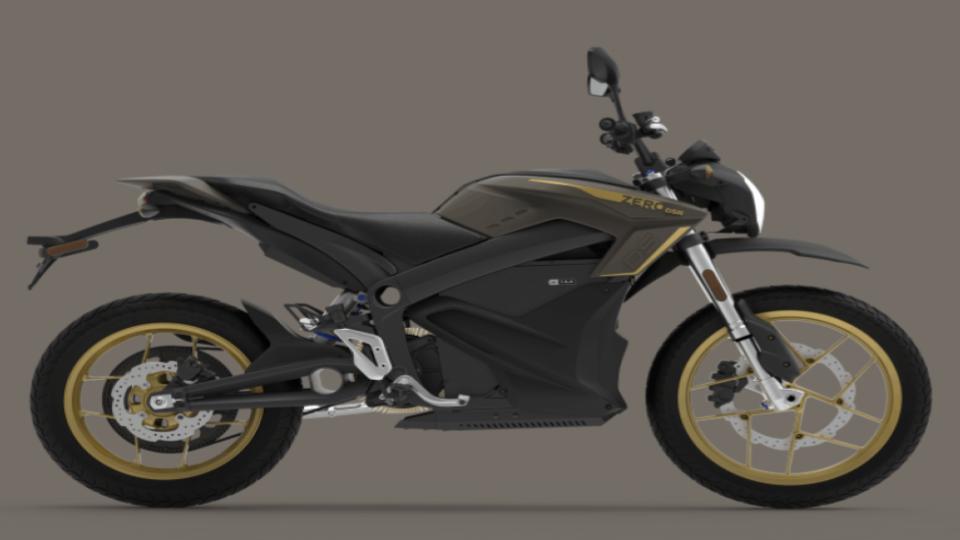 The Zero DSR is a dual-sport model. The motorcycle is ideal for both off-road and the road due to its well-balanced package. It comes with suspension travel to absorb bumps on the trail or road. It is also a torque monster.
The Zero DSR comes in two configurations. One is ZF 14.4 and the other ZF 14.4 power pack. The ZF 14.4 model offers a top speed of 102 mph, 163 miles range, and 116 lb-ft of torque. The second model also offers the same top speed and torque numbers since it has the same electric motor. However, the range is 204 city miles.
This model features a higher battery power of 14.4kWh as opposed to the 7.2 kWh on smaller Zero DS models. This battery pack is more common in high-end EV motorcycles. It is well packaged in dirt ready form factor and frame for maximum ADV potential.
Since it offers only 122 miles total combined range, riders may need to get extra juice for longer journeys. Like the Zero FXS, it comes with swappable battery tech. You can easily strap on another battery to increase your riding distance. It is a lot similar to ADV riders that carry extra jerry cans of fuel on their journeys.
Specs 
Power: 70 BHP

Engine: 14.4 kWh Battery

Torque: 116 lb-ft

Wet Weight: 419 lb

Seat Height: 33.2 inches
Pros
Higher seat for more balance off-road

Batteries can be swapped to increase riding distance

Ideal for both off-road and on the road
Cons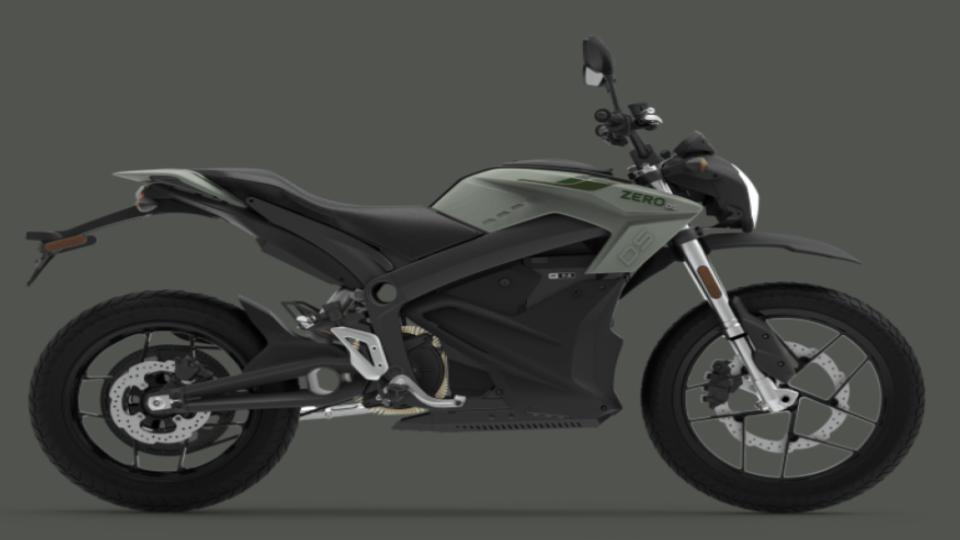 The 2021 Zero DS is a lower version of the DSR. It is an excellent dual-sport motorcycle, and it offers fantastic performance at a good price. It is ideal for people who want an attractive and powerful motorcycle for riding trails. It is one of the few that come in a single configuration. It also has the Zero ZF battery pack with a range of 61 miles. The top speed for this motorcycle is also 98 mph. 
The peak torque is 78 lb-ft, and it comes with a five-year warranty that covers the clutchless transmission and the power pack.
The battery size is half what is built in the DSR model. This makes it perfect for commuting. It also boasts of being slightly lighter than others of its kind and always ready for any adventure. Choosing this model means you will sacrifice some total range. It makes up for it with its swift charging time. It can be recharged fully in about 1.6 hours when you use the max accessory charging options. This means that the motorcycle can be ready quickly enough for the next commute. 
However, with standard charging, you may need around 5.2 hours for it to reach 100%. 
Specs 
Power: 46 BHP

Engine: 7.2 kWh Battery

Torque: 78 lb-ft

Wet Weight: 317 lb

Seat Height: 33.2 inches
Pros
Swift charging options

Ideal for riding trails

Affordable
Cons
Weighty for a smaller capacity motorcycle
This model is also called "Black Forest." It has a dual-sport setting tailored to ADV enthusiasts. The DSR/BF comes with all the features you would expect in gas-powered ADV counterparts. The motorcycle is considered the adventure touring machine among all the motorcycles in the lineup. It is a typical DSR model motorcycle, but the Black Forest treatment makes it stand out. 
It comes with luggage and other extra accessories and equipment that make it a better adventure machine. Some unique features include the aluminum carrying cases by SW MOTECH Trax Ion, crash bars, and adjustable windscreen. The other features are mostly the same as the DSR model. 
If you want to ride through some trails to clear your thoughts, this is the perfect motorcycle for that. It has a silent motor that can help make the experience more serene and enjoyable. Its engine does not have complex components that can leave you stranded in the wild when they fail. All you need is enough battery juice to make the trip.
This motorcycle is a lot like the other DS variants when it comes to features like batteries and tires. It comes with Pirelli MT-60 tires ready for the dirt road and a 14.4 kWh battery pack to give you a combined range of around 112 miles. 
There are two variants of technical specifications for the motorcycle. They include ZF14.4 and ZF14.4 power tank. For one, the ZF14.4 configuration has a 157-mile city range, a top speed of 102 mph, and 116 lb-ft of torque. It is not the same range in the second configuration. Rather, it increases it to 196 miles per charge. However, the torque and top speed numbers remain constant. 
Specs 
Power: 70 BHP

Engine: 14.4 kWh Battery

Torque: 116 lb-ft

Seat Height: 33.2 inches

Wet Weight: 489 lb
Pros
Silent motor

Extra features like aluminum box for storage

Ideal for dirt road and street use
Cons
Heavier than most in the lineup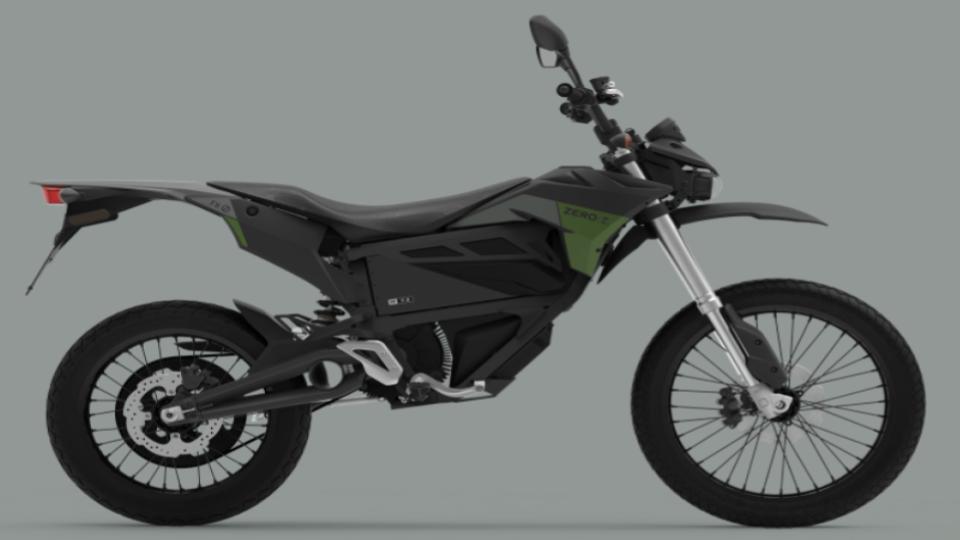 This dual-sport motorcycle offers the lowest performance, and it is the most affordable in the lineup. However, this doesn't make it a dud. It has some amazing features for its price. 
This model is street-oriented like the FXS, and it shares some features with it as well. However, it is built from a dirtier pedigree. If you want a tough motorcycle for trailblazing, this is an excellent option. It can handle everything you throw at it on the road and off-road due to its high torque motor and long-legged suspension. 
It comes in two configurations, including ZF7.2 and ZF3.6 modular. Both are excellent models, and you can get 46 miles city range in the ZF3.6 modular version, while the ZF7.2 configuration offers 91 miles. The other notable features of both include 85 mph top speed, 78 lb-ft of torque, and an unlimited miles five-year power pack warranty.
The weight/torque ratio of the Zero FX is exceptional. It can only be seen on an EV platform. Zero motorcycles offer this feature. The motorcycle also has a direct drive motor, so you don't need to switch through gears to get enough power on the trails. It can also come in handy when you're stuck in the mud. The motorcycle also has a single gear, so you are guaranteed speed.
Specs 
Power: 70 BHP

Engine: 14.4 kWh Battery

Torque: 116 lb-ft

Wet Weight: 489 lb

Seat Height: 33.2 inches
Pros
Excellent for off-road trips

Affordable

Riders don't need to switch gears to get power
Cons
Looking for something with a retro vibe? Check out our best scrambler motorcycle article!
About Zero 
Zero Motorcycles Inc is a popular American maker of electric motorcycles. The company was established in 2006 in California by Neal Saiki, a former NASA engineer. This company is a global leader when it comes to electric motorcycles. It presently serves over 30 countries with high-performance electric motorcycles. 
The development of electric motorcycles has been slow, but the company continued to stay alive and thrive. Zero had a stable lineup from 2014 to 2020. However, the company decided to switch things up a bit by introducing the SR/S model. The aim of the brand is to develop a unique range of motorbikes for sports but with electricity as its power source. 
The lineup of this brand currently includes Zero SR, Zero S, Zero FXS, Zero DS, Zero DSR, Zero FX, Zero SR/F, and Zero SR/S. Each motorcycle is built with a Z-Force power train that reduces the need to complex and heavy components like regular motorcycles. Also, its Z-Force motor only has one moving part that is air-cooled and sealed. This means it doesn't require routine maintenance like other conventional motorcycles.
Also, the motor produces 116 ft-Ib of torque despite its compact proportions. This is higher than you can find in 600 cc and even 1,000 cc gas-burning sports motorcycles. The battery also offers the highest energy and power density in the industry. The unlimited mileage warranty for five years is also a notable feature. 
The range of each Zero motorcycle is determined by several factors like speed, battery capacity, and riding habits. Those that have power tank accessory like the SR can reach 220 miles and 110 miles in the city and highway, respectively. Some also have modular power pack systems that allow the rider to swap them in a few minutes and continue their rides.
Charging the motorcycles from this brand is convenient and simple. You do not need any charge station or expensive equipment because each motorcycle comes with a built-in charger. The charger changes any 110/220V outlet in the home into a fueling station. The charging capacity, however, depends on the battery capacity of the motorcycle. It can take as little as one hour to eight hours for a full charge.
Conclusion
Zero has an amazing line of electric motorcycles. Some of them can compete with gas-burning motorcycles and stand out. The recent lineup has a lot of features for this purpose. The best part is that they do not require maintenance, so they are unlikely to fail and leave you stranded. Hopefully, this zero motorcycle review will ease your buying decision. If we could choose one, it would be the latest Zero S motorcycle because it has that quintessential Zero quality but comes at an affordable price.